AtomStack R30 V2 Upgraded Infrared Laser Module - Laser Engraving Head for Metal and Plastic
Ships in 1 Day, Free Delivery Worldwide

USA: US in stock, ships in 1 day, deliver in 2 to 5 days,Europe: Oversea in stock, ships in 1 day, deliver in 7 to 15 days

Earn 2% Credit

Save on your future purchase(s) of all products.

Service From Tech Team

Direct Tech Support: Solutions and Guides at Your Fingertips!
Specifications:  
| | |
| --- | --- |
| Model | R30 V2 |
| Optical Output Power | 2W |
| Product Material | Aluminum 6061 Anode |
| Circuit Board Size | 44*52mm |
| Laser wavelength | 1064nm |
| Circuit Board | V/PWM Modulation Board |
| Wire Rod | 22# 2P2.54 Terminal Reverse Wire 80mm |
| Optical Lens | φ6/glass |
| Fan | 12V |
| Laser Beam Mode | Spot |
| Working Mode | Pulse Work |
| Lightspot Size | Φ0.03mm |
| Working Time | 100000H |
| Working Temperature | 0℃~70℃ |
| Storage Temperature | -40℃~85℃ |
| Light Temperature | Non-focal temperature: room temperature |
| Product Net Weight | 520g |
Features:
1. The world's first: AtomStack is the first to launch an industrial-grade 1064nm infrared laser module with a repetition rate of 20000Hz which is suitable for fast and fine metal engraving as well as non-metallic materials such as varnished wood furniture ABS and plastic.
2. Greatly improve work efficiency: After industrial design the net weight of the module is only 520g (the first generation and other products in the industry are 800g+). Movement speed and work efficiency can be increased by 40% under the same framework
3. Born for metal and plastic engraving: Infrared fiber laser has incomparable advantages in engraving metal and plastic surfaces. This is not possible with conventional diode blue lasers.
4. Better engraving effect: thanks to the AtomStack spot compression technology the spot of the R30 laser module is compressed into a circular laser spot with a diameter of 0.03mm. This makes it ideal for engraving on custom jewelry or metal. The engraving effect on the surface of the object is finer clearer and less prone to oxidation.
5. Rust removal: The 1064nm wavelength laser has excellent absorption ability to the metal surface coating and can remove rust on a small area of rusty metal without chemical reaction or secondary electrolysis.
6. High adaptability: R30 laser module can be adapted to most AtomStack models including:
A30 Pro X30 Pro S30 Pro
A20 Pro X20 Pro S20 Pro A20
A10 Pro X7 Pro S10 Pro X7
A5 Pro A5 Pro+
A5 M30 A5 M40 A5 M50
A5 20W A5 10W
P9 M50 P9 M40 P7 M40 P7 M30
7. If you have other brands of engraving machines such as Ortur NEJE Two-Trees etc. you can also install our AtomStack R30 V2 laser module and an adapter is included in the box.
8. Safety laser: Compared with blue laser infrared laser has its own safety characteristics. The non-focused light is cold light which will not cause burns if touched accidentally.
9. Long life: 1064nm laser light is stable with a long service life of 100000 hours (there will be a certain power attenuation after long-term use)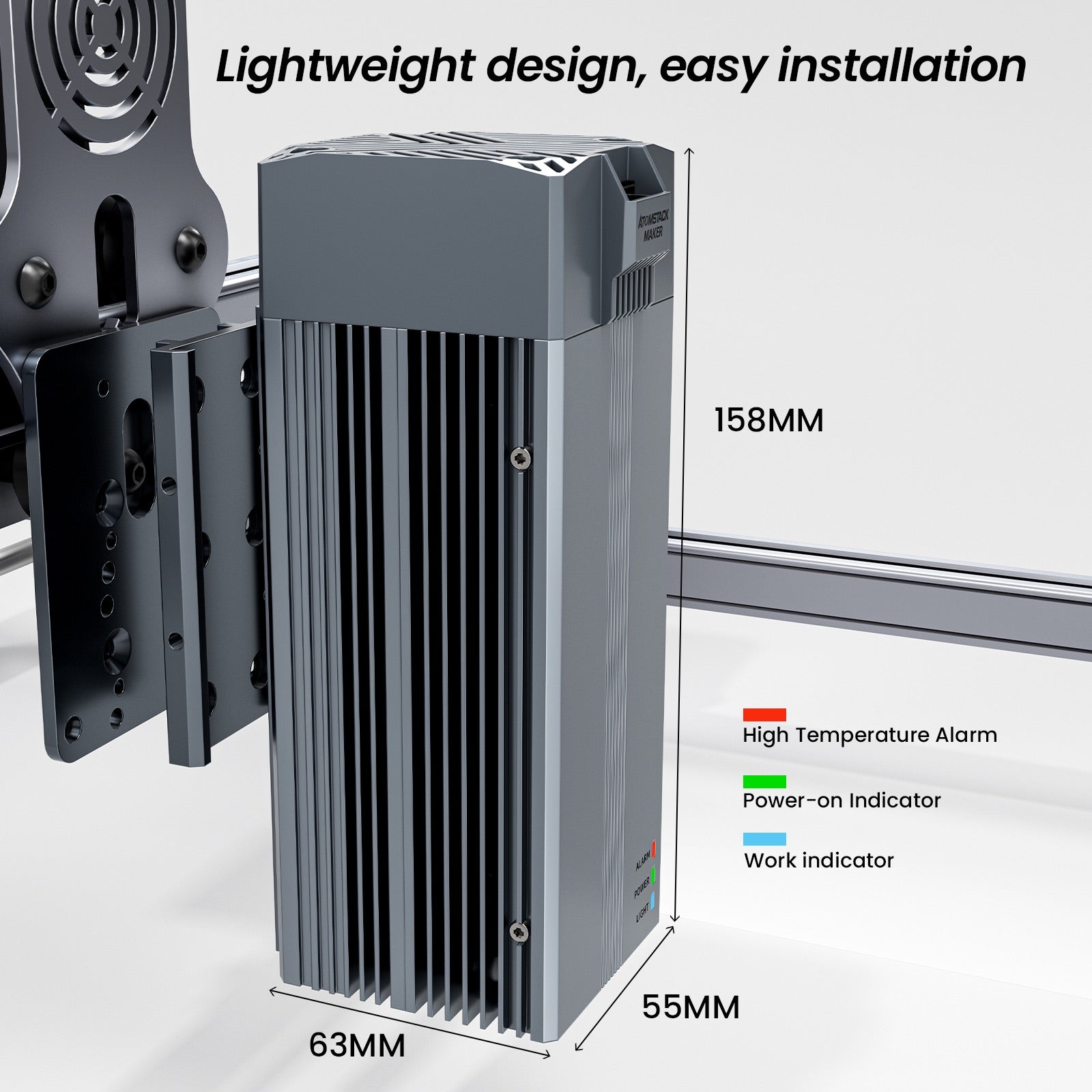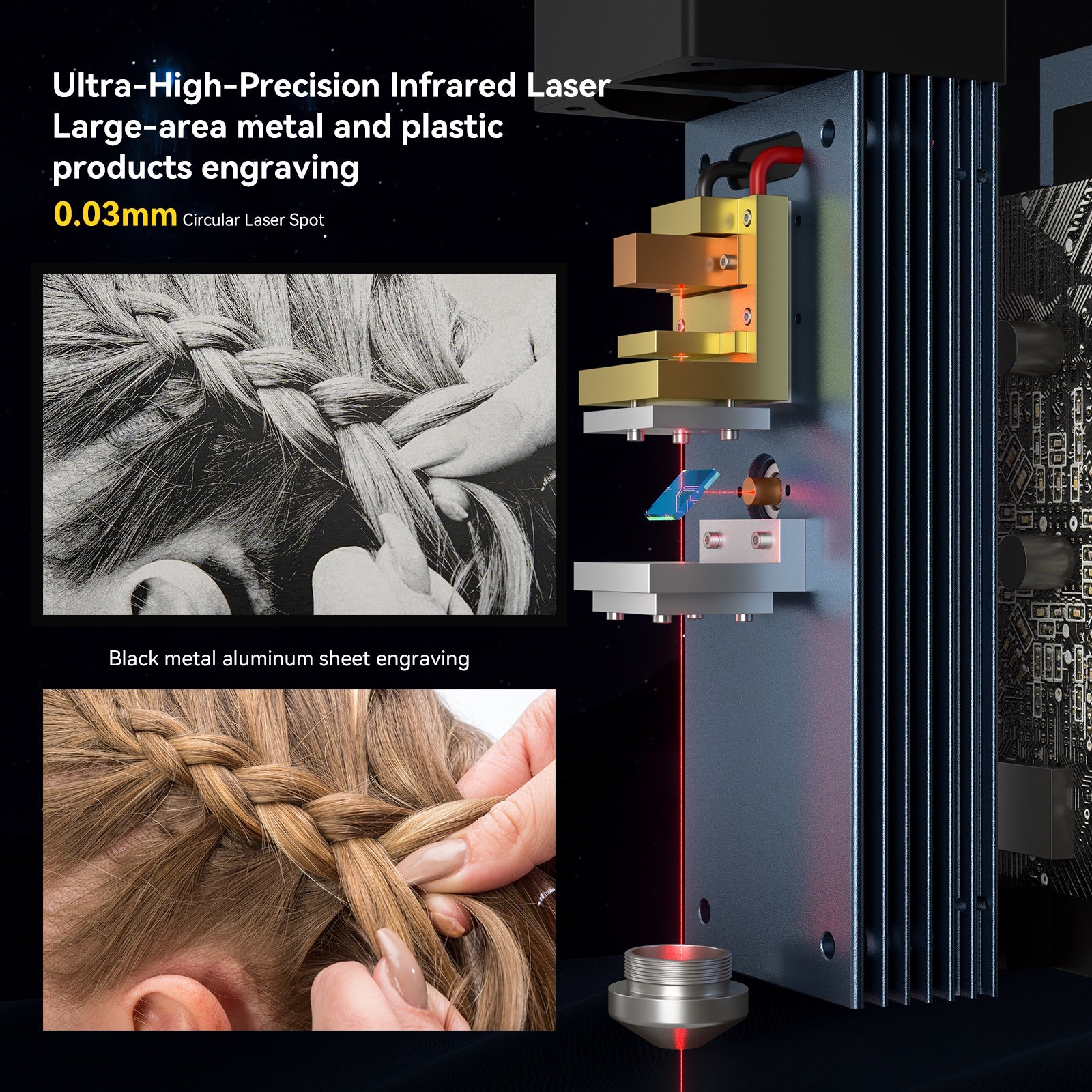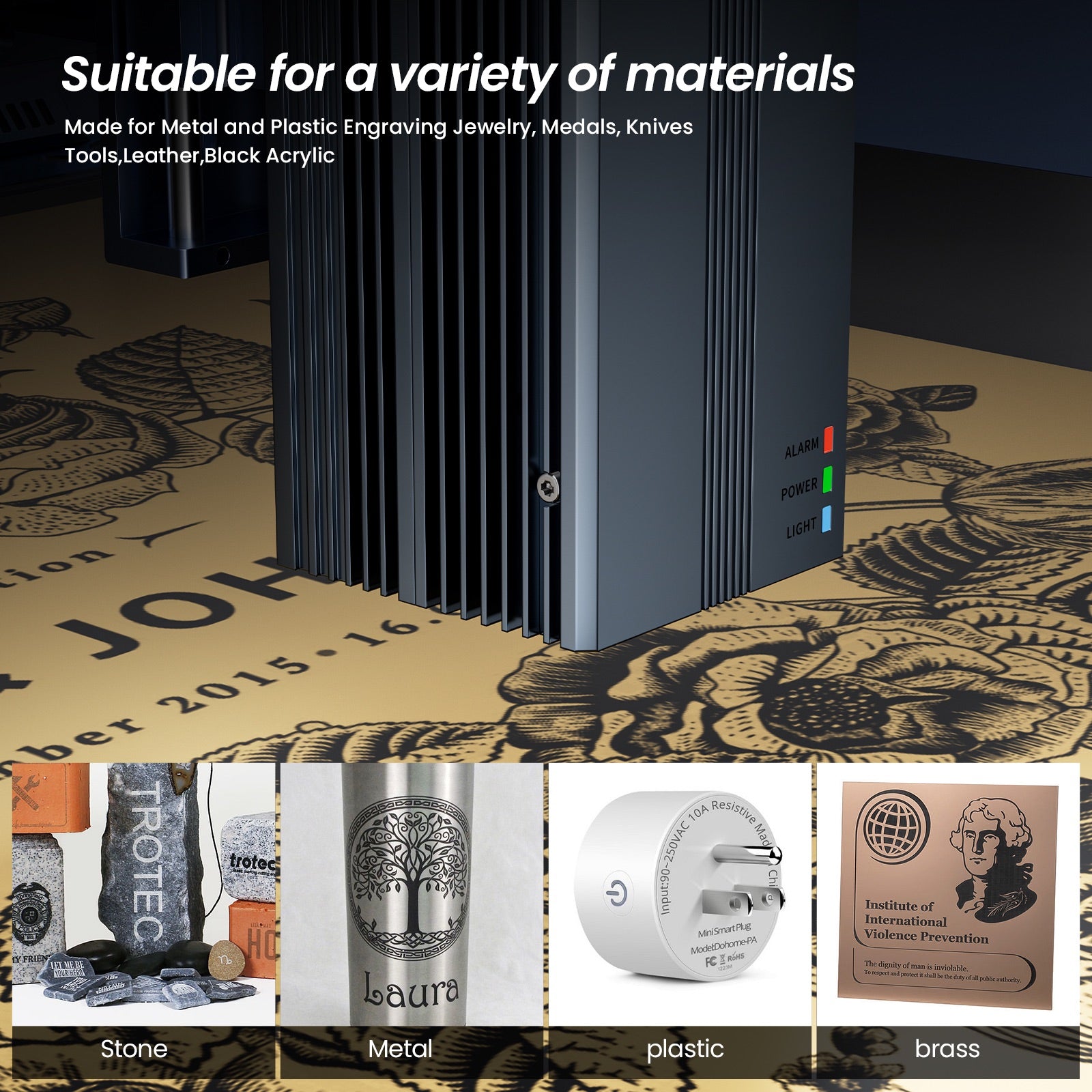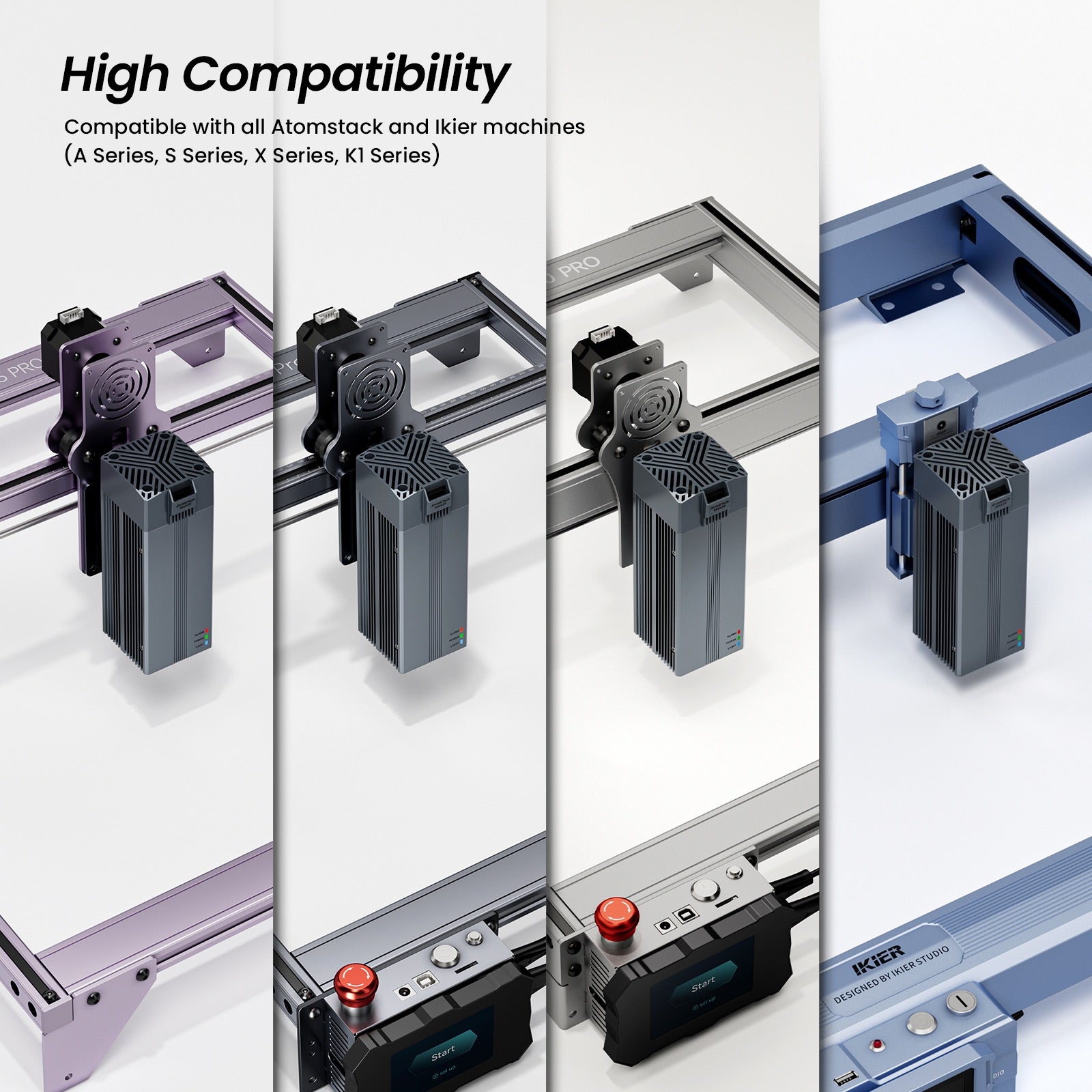 Shipping Policy
Shipping Time
All products (except the ones marked as "pre-order" in their product titles) you purchase on www.atomstack.com  will be delivered to the address of the order within 5 - 30 days (the delivery time will be depending on different shipping methods or warehouses)
For pre-order items, we will deliver within 30 - 40 days.
For refurbished items, we will deliver within 3 - 20 days. 
*All Delivery time is estimated, and will longer than expected due to custom clearance, invalid addresses, bad weather and other reason that may slow down the progress irresistibly. Please contact our customer service at official@atomstack.com for more accurate information.  
Once customers' orders are shipped, we the tracking number we provided in the notification email, customers can tracking their shipping routing information at: https://atomstack.com/tools/order_tracking, or the official site of the courier.
Custom Duty
We will ship the products from Shenzhen China while the product is out of stock in US, EU or other warehouses, in this case, we will cover the 100% custom fee for the customer who is located in European Union and North America when the shipping method is non-Express, otherwise, customer should pay all custom fee by themselves.  
Click here to view more detailed shipping policy
Warranty Policy
Standard One Year Warranty for laser machines, and 6 months for laser modules.
AtomStack warrants a product to be free from defects in workmanship and materials, under normal indoor use and conditions, for a period of one year for the original invoice date.
This warranty is non-transferable and proof of purchase from us or an authorized dealer is required for warranty service.
What Does This Warranty Cover?
We warrant that the Products are free from defects in materials and workmanship under normal use and use in accordance with the respective Product user manual, during the Warranty Period (defined below). Please refer to the Instructions inside each package for a description of proper use and care of the unit.
We agree, at its option during the warranty period to furnish a refurbished or replacement product of equal value in exchange without charge (except for a fee for handing, packing, and insurance which will be incurred by the customer). Such replacement is subject to verification of the defect or malfunction and proof of purchase as confirmed by showing the model number on the original dated sales receipt.
What Does This Warranty Not Cover?
This Warranty does not cover damages directly or indirectly arising or resulting from or during:
Damage resulting from misuse, abuse, negligence, accidents, or shipping damage.
Any condition resulting from incorrect or inadequate maintenance or care.
Use with another product or other damage or loss suffered by the use or combination of any other item.
Damages incurred during improper or inadequate maintenance.
Repairs by an unauthorized service technician.
Open Box & Clearance Items
Open Box items are products that have damaged packaging or are otherwise not suitable to be sold as new. All items are tested to be working by a member of our team.
Open Box items come with a 6-month warranty instead of the standard 12 months warranty and are not eligible for any warranty extension offered to new products. We will not accept returns of Open Box items due to cosmetic damage or other non-performance-related issues. All sales of Open Box items are final and not eligible for a return or refund.
In case of arrival defects, reach out to official@atomstack.com for swift replacements.